Joined

Mar 11, 2008
Messages

134
Likes

0
Points

0
Je wafahamu kuwa kuna mtanzania aliyeuwawa katika zile kambi maalum za kuwateketeza binadamu enzi za Hitler? Anaitwa, Bayume Mohamed Hussein.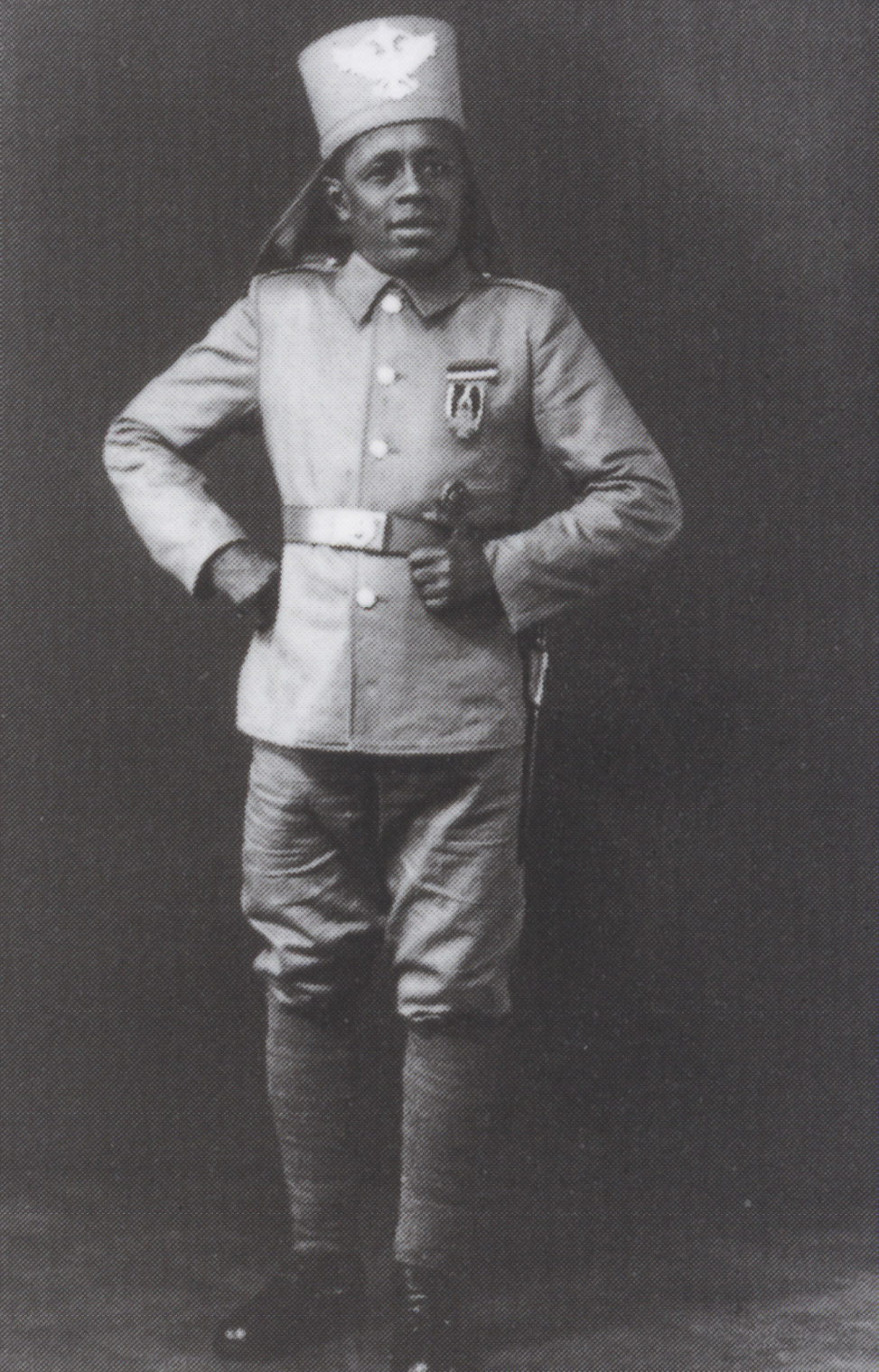 Bayume Mohamed Husen was born (Feb 22 1904) in Dar es Salaam, German East Africa, now Tanzania, and died (Nov 24th 1944) in Sachsenhausen concentration camp. (birth name: Mahjub bin Adam Mohamed). He was an African-German Askari and actor. Husen served in World War I in the protection force of German East Africa as a child soldier. After the war and the end of German colonial rule, he could not seem to connect to the service of Great Britain, which had Tanganyika as a "mandate". Temporary Husen worked in Zanzibar as a teacher and as a "boy", as a servant to British and German ships. In 1925 he was hired on to a ship of the German East African line as a waiter.

In 1929 he went to Berlin to demand unpaid wages of his father's and his. The request was rejected by the Foreign Office on the grounds that the fund had already been settled. Attempting to return him to Africa, Husen opposed and instead he settled in Berlin. He worked as a waiter in the "Wild West Bar" at Potsdamer Platz in Berlin from April 1930 until his dismissal in 1935.
From 1931 to 1941 Husen was also at the "foreign studies department," of the University of Berlin as a Swahili Language instructer/assistant. He instructed officials who were to be prepared for the planned subsequent recovery of the German colonies by the German Reich. For a relatively low salary, he worked under the founder of the German African Studies, a former missionary Diedrich Westermann.



In April 1941 he resigned his duties at the university, apparently because of the humiliating treatment by a professor. In January 1933, three days before the appointment of Hitler as Chancellor, he married Mary Schwandner. In March 1933 they bore a son, Ahmed Adam Mohamed Husen. Another daughter, Anne Marie Husen, was born in September 1936. Both of the children died during childhood.​
Between 1934 and 1941, Bayume Mohamed Husen had starred in at least 23 German film productions. He had his first role in the movie titled "The Riders of German East Africa". In the movie "To New Shores" Husen 1937 stood alongside the main actors as an extra and also with small speaking roles. He occasionally took on the role of a consultant in the language of Swahili. His biggest role was also his last: Between August 1940 and February 1941 Husen played in the Nazi propaganda film, "Carl Peters" as Ramadan, a guide and interpreter of the "colonial pioneer," Carl Peters.
In August 1941 he was arrested by the Gestapo( "Secret State Police") because of a relationship with a white woman (Aryan). Since there was no legal basis for a conviction - for blacks, there was indeed a ban on marriage, but no sex ban was with "Aryan women" - he transferred to the Sachsenhausen concentration camp. Shortly thereafter, his wife filed for divorce, probably under pressure from the Nazi authorities. After 3 years in the camp Husen died in November 1944 as a result of bad prison conditions.
(ref:
Bechhaus-Gerst. 2007
)
wikipedia:
[ame]http://de.wikipedia.org/wiki/Bayume_Mohamed_Husen[/ame]
Ukitaka kupata undani wa historia ya mtanzania huyu, soma biography yake iliyoandikwa na Prof. Marianne Bechhaus-Gerst.

Marianne Bechhaus-Gerst: Treu bis in den Tod. Von Deutsch-Ostafrika nach Sachsenhausen. Eine Lebensgeschichte. Links-Verlag, Berlin 2007, ISBN 978-3-86153-451-8.


Kitabu kimeandikwa kwa kijerumani.