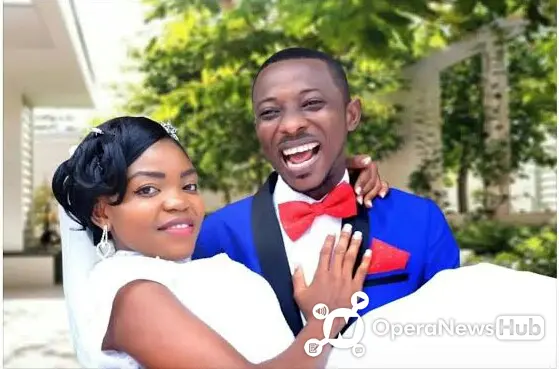 In the recent times lots of broken homes and domestic violence in marriages has been attributed to some ladies having intimate relationship with people's husband thereby distracting him from getting fully commited to his wife and family .
Though i am not here to judge anybody but these are the perceived reasons why I feel ladies prefer relationships with married men to single guys. Check this out.
1. Freedom
As funny this may seem, most girls sees it as a reason to date married men. According to them, married men don't police them about or call them all the time to ask them numerous questions about their where about, or what they are doing unlike most single guys. They always have the freedom to do whatever they like and go anywhere they chose to without fear of the unknown.
2 .Responsibility
Most girls who are dating married men today, do so because they see married men as responsible people. Not some single guys who cannot take responsibilities for their own actions. They believe that for a man to put a woman in his house as a wife, it shows that he is responsible enough to tolerate a woman's excesses
3. Respect
Girls who go out with people's husbands always testifies to the fact that they are well respected by these men. They don't get bullied or shouted on over every little mistakes they make. In facts, they are the one's who gets angry for them to be pampered by these married men. Married men don't focus on their phones while on a date with them. These qualities are very hard to find in most single guys.
4 . Care
Girls who dates married men always testifies to the fact that they are well taken care of compared to single guys. Whenever they are with these men, they always feel at home and relaxed because these men have wives in their houses and they know how women feel and what they want at a particular time. They don't ask irrelevant questions unlike some single guys.
5 .Fun
It might shock you to know some girls just loves hanging out with people's husbands for the fun of it?. they don't get attracted to single guys. Even when they are in relationships, they still find themselves hanging out with married men. I don't really know why they do this but i guess it was their upbringing, peers group influences or quest for some extraordinary feelings and groove.
6. Turn on
These sets of girls don't get in the mood, unless with married men. You know the adage which says, and i quote "Stolen meats are always sweeter than the ones given to you directly"? This is the exact situation. Most girls who dates married men do so for them to get excited, satisfied and fulfilled :Other people's properties always interest them more than their own.
7 .Maturity
Girls who date married men sees them as people who are more matured in mind compared to some single guys. Married men knows when to call and when not to. Married men are well reserved, and they talk to them in a very mature manner whenever they hangout to catch fun. Married men always takes them to nice places where they have never being to, unlike some single guys.
8. Comfort
This one is for those advanced married men, more like sugar daddies. Girls who go out with married men old enough to be their father always testifies to the fact that they find comfort in such men. They see them as father figures and get pampered by them unlike young guys.
9. Feel of superiority
This type of girls won't go out with you unless your wife is very beautiful. They do this to let your wife know that they are superior; and that they can still take you away from your wife even tho she is very beautiful with good assets. These ones are home breakers because they won't mind to tell your wife that they are in charge; just so they could feel superior over her. This type of girls don't have time for single guys unless good money is involved. Their mission is to break homes.
10. Money
The last but never the least is money. this list is definitely not complete without mentioning the oga patapata of them all "MONEY" Too much love for money can lead a lady to do forbidden things and that includes dating married men. Most girls who go out with married men, do so because they believe married men has money to spend on them. Any man who takes good care of his family is very well to do, so they always go that route to take their own share.
Conclusion:
For my married sisters whose husband's full marital commitment is being hijacked by a known or unknown lady outside your home, instead of nagging, wailing, crying and gnashing of teeth.
My sincere advice is to calm down, pray fervently and through intimate communication get to know your husband's attractions out there and try well to fix it.
And for my single sisters enjoying another person's husband Kpentus and distracting them from being responsible and committed to their wives and children, just know that karma is real and it is still natural for people to reap whatever they sow.