M

iss

Kenya 2016 DECLARED MISS AFRICA
PH bet finishes in top 5 of Miss World 2016
ABS-CBN News
Posted at Dec 19 2016 07:20 AM | Updated as of Dec 19 2016 07:55 AM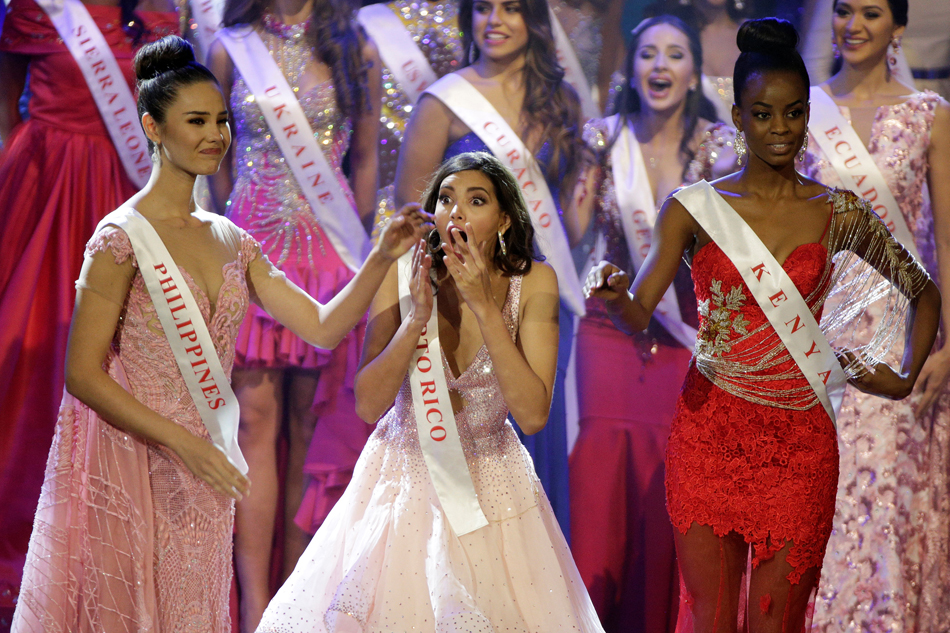 Miss Puerto Rico Stephanie Del Valle (C) reacts to being named Miss World as Miss Philippines Catriona Elisa Gray (L) and Miss Kenya Evelyn Njambi Thungu watch during in the Miss World 2016 Competition in Oxen Hill, Maryland, U.S., December 19, 2016. Joshua Roberts, Reuters
Miss world and Miss Africa pose together




Congratulations to Miss Kiambu Evelyn Njambi Thungu for having been crowned Miss Africa and ranking top five in the Miss World competitions held in Washington DC USA.

Evelyn was accompanied by Kiambu County first lady H.E Philomena Kabogo and the department of Education, ICT, Culture and Social Services that has supported her all through.




Accompanied by Kenyan delagation including county govt of kiambu officials!!!



MISS africa -miss kenya 2016