Joined

Jun 1, 2016
Messages

3,498
Likes

2,309
Points

280

Sammuel999
JF-Expert Member
3,498
2,309
280
Tano Tena
Tano Tena
Tano Tena
Heeeee
Serikali ya Uhuru Kenyatta imeshindwa Kulipa deni ya 770mn$ walio chukua sasa imewabidi waombe 53mn$ ili kuitumia kulipa deni!!!.....smh!!!.....you borrow money to pay your other debts....
Kenyas Debt sai iko 58bn$
I heard NASA plans to submit a case at the UN to force china to pay its own debts since no considerable development has been achieved with 58bn$ over the last 4yrs and ya bet i will support that!!!
Am not going to pay 58bn$ in debt for projects i didnt see .....let them come evaluate this projects the remainder ni China ina lipa ili wajue next time dont be financing corruption
Viva NRM!!!
...
Kibaki and Raila Government didnt even Borrown this much i miss my guy out here enjoying life
Meanwhile this is DP Rutos home
......His Sugoi Home!!!....
And Murkomen the Raila Basher in Chief ....
Here is Murkomens Home County ie This ar the people who voted for murkomen!!...a leading ruling party MP the Tuna-kula-nyama-wengine-wakimeza-mate crew ...
kweli Nyama Mnaila
Meanwhile On the kenya Government project website/portal
GoK says they have built 15,000km of roads
15,000km is like going from Nairobi to Capetown and back 2 times or going from Busia to Mombasa and back 15 times ...
Here is the road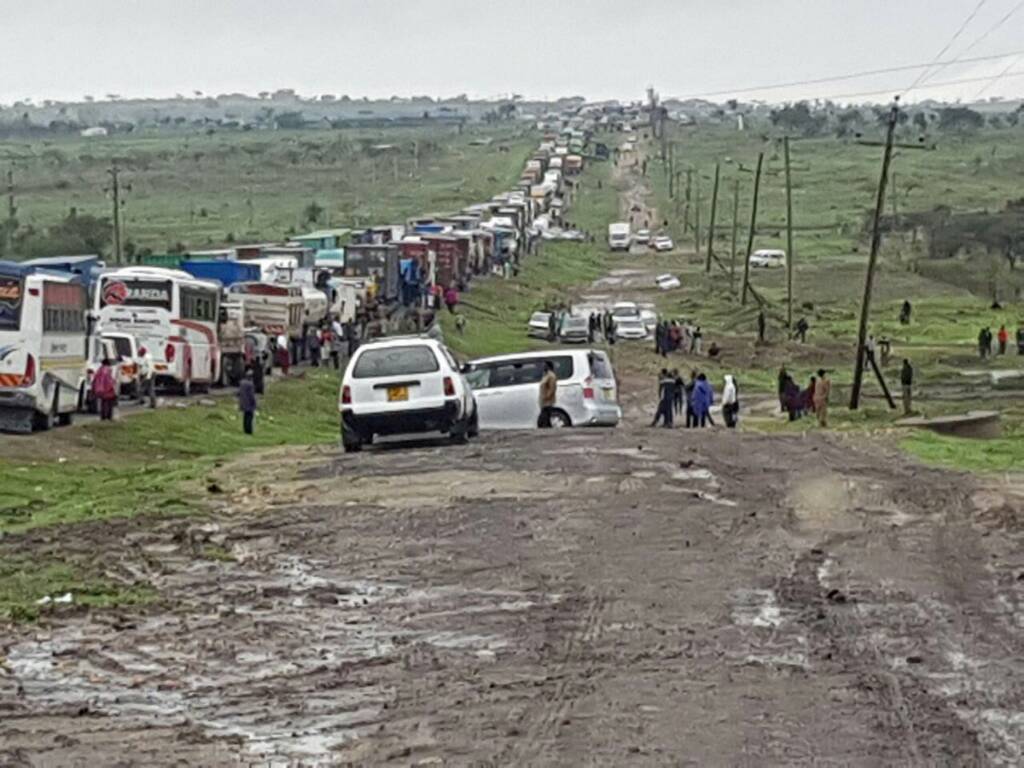 Lmao.....TANO TENA
MEZA MATE KULA NYAMA CREW....
Njooni muanze kusema Raila amekuwa MP wa Kibera
Just remember that
Also Raila and his father has been opposition leader since 1963 .....
And Kenya has a very good track of listening to opposition and financing opposition projects!!
Fyi
I just was informed that in 2003
Youth development Fund
And Women Development fund were Raila projects yes!!!!...
Also countrywide Housing blueprint vision 2013 and Slum upgrade projects was his...
Between 2008-2013
Kibera saw 5800 new government housing units
Between 2013-2017
Kibera has only seen
68 housing units
And A slum cleaning project ya NYS that had to be stopped juu Waiguru alikula pesa ya kazi!!!!
2008-2013 Raila was PM
Waiguru is now Governor of Kirinyaga County!!!......
Resist!!!