Joined

May 11, 2013
Messages

12,549
Likes

10,922
Points

280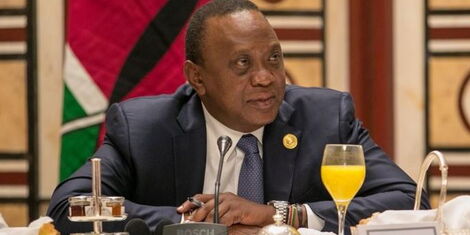 HUGE HONOUR
President Uhuru Kenyatta in Ethiopia TWITTER
President Uhuru Kenyatta, on Monday, hosted a historic meeting of world leaders on African renaissance in Addis Ababa, Ethiopia.
The event posed as part of celebrations of marking the 400th Anniversary of the Transatlantic Slave Trade independent of the on-going 32nd Summit of the African Union Heads of State and Government.
It aimed to inspire the establishment of a global conversation for purposes of reconciliation, reconnection, and reengagement of all Africans and their descendants across the world.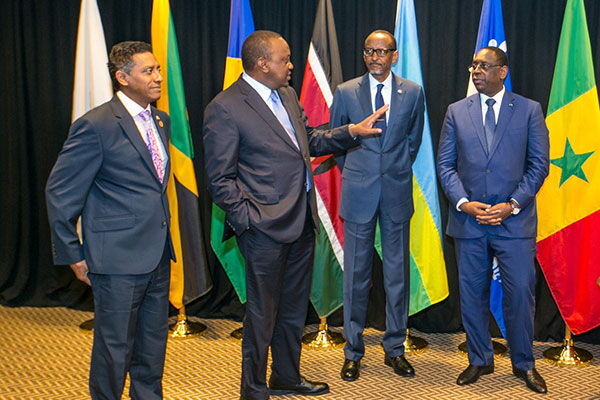 President Uhuru with other African Leaders at the AU summit
The conversation also sought to mobilize the African diaspora population in the world for purposes of reconnecting the people with their heritage over and above the recognition of common ancestry.
The president indicated that Africans in the diaspora constituted the 6th region of the AU. He added, "This includes the descendants of Africa in the Caribbean, North and South America. We are one and must find paths to reconnect and reengage with one another."
Kenyatta was adamant that the initiative goes a long way in promoting the spirit of Pan-Africanism and the production of a new network for engagement that will bring together Africa and its descendants across the world for the sake of inspiration, investment, collaboration, and cooperation.
It is estimated that between 12 and 15 million slaves were shipped from Africa to America with over four million deaths in the high seas.
President Kenyatta indicated that the Afro-conversation is important since all Africans have a common cultural heritage and historical experience that ought to be comprehended by all in the continent and beyond.
The president remarked that slavery laid the foundation for colonialism, racism, and discrimination.
"It undermined families and nations, and introduced the damaging and false hierarchy of racial superiority and inferiority that continues to afflict mankind," indicated Uhuru.
He noted that the initiative needs to be embedded in the legal and institutional frameworks of the AU.
Some of the leaders that spoke in the meeting included Uganda's President Yoweri Museveni, Cyril Ramaphosa of South Africa, Filipe Nyusi of Mozambique, Namibia's Hage Geingob and the newly elected DRC Congo leader Felix Tshisekedi.
Other speakers were AU Special Envoy for Infrastructure Development Raila Odinga and the former US Assistant Secretary for African Affairs Dr. Jendayi Frazer.
The leaders termed the initiative as historic and thanked President Kenyatta for bringing the important matter to their attention.


African leaders at the AU summit
Uhuru Selected to Chair Historic Meeting in Ethiopia