FaizaFoxy
JF-Expert Member
Joined

Apr 13, 2011
Messages

70,095
Points

2,000
FaizaFoxy
JF-Expert Member
70,095
2,000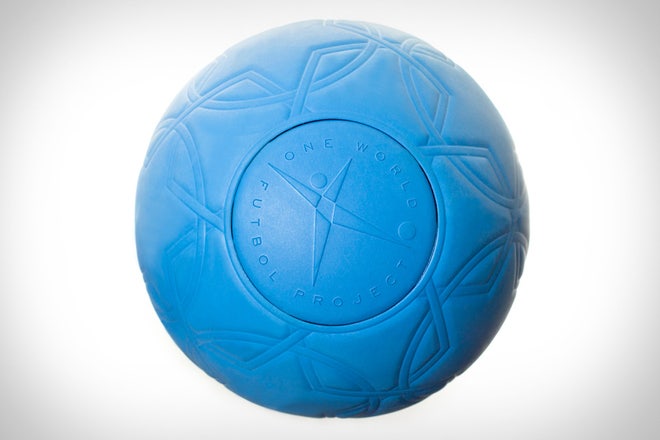 ​
The One World Futbol is a nearly indestructible ball that never needs a pump and never goes flat—even when punctured multiple times. Whether for use on the street, at the beach, at home or on the roughest landscapes in the world, the One World Futbol will last for years. The One World Futbol enables players, organizations, adults and youth to:
Play Anywhere:
The One World Futbol can survive the harshest of environments. It was designed with a lower bounce for recreational play on harder surfaces such as streets, rocky landscapes, schoolyards, dirt lots—but is great on grass and turf too.
Save Money and Resources:
A single One World Futbol can outlast hundreds of regular balls, eliminating the waste of discarded, punctured soccer balls and the hassle of buying pumps and needles.
Help Youth around the World:
Through our "
Buy One, Give One
" and "
Give One
" options, your purchase helps make a difference! For every ball you buy, we donate a second ball to organizations working with youth in disadvantaged communities worldwide.
Just Play:
The One World Futbol is the same size and weight as a standard soccer ball, but it can also be used for netball, volleyball, and many other games. The ball comes in two sizes—an adult size 5 and a youth size 4.
Read More:
ONE WORLD FUTBOL - Worlds Most Durable Ball, improving the lives of children all over the world. - Buy ONE, Give ONE.