Kafrican
JF-Expert Member
Joined

Jan 26, 2015
Messages

5,236
Points

2,000

Kafrican
JF-Expert Member
5,236
2,000
CID sikuhizi hawana mchezo, yani wanashika washukiwa kwa kutumia upelelezi wahali ya juu, ukiwafyata pale kwa twitter utaona vituko vile wanashika washukiwa kama mchezo, tena unashikwa na ushahidi yani hata hauwezi pinga, imekua ni kama movie.
Kuna jamaa waliiba hela takribal $7.2m zilizokua zinasafirishwa na gari la G4S ... Pole pole walio iba wamekua wakishikwa momoja mmoja na hela walizogawanya.. Ukisoma jinsi walivyoshikwa utashangaa...
Tena walio iba hizo hela, wawili walikua ni polisi! hawa polisi si wanafaa wajue haya mambo ya kukwepa polisi wenzao??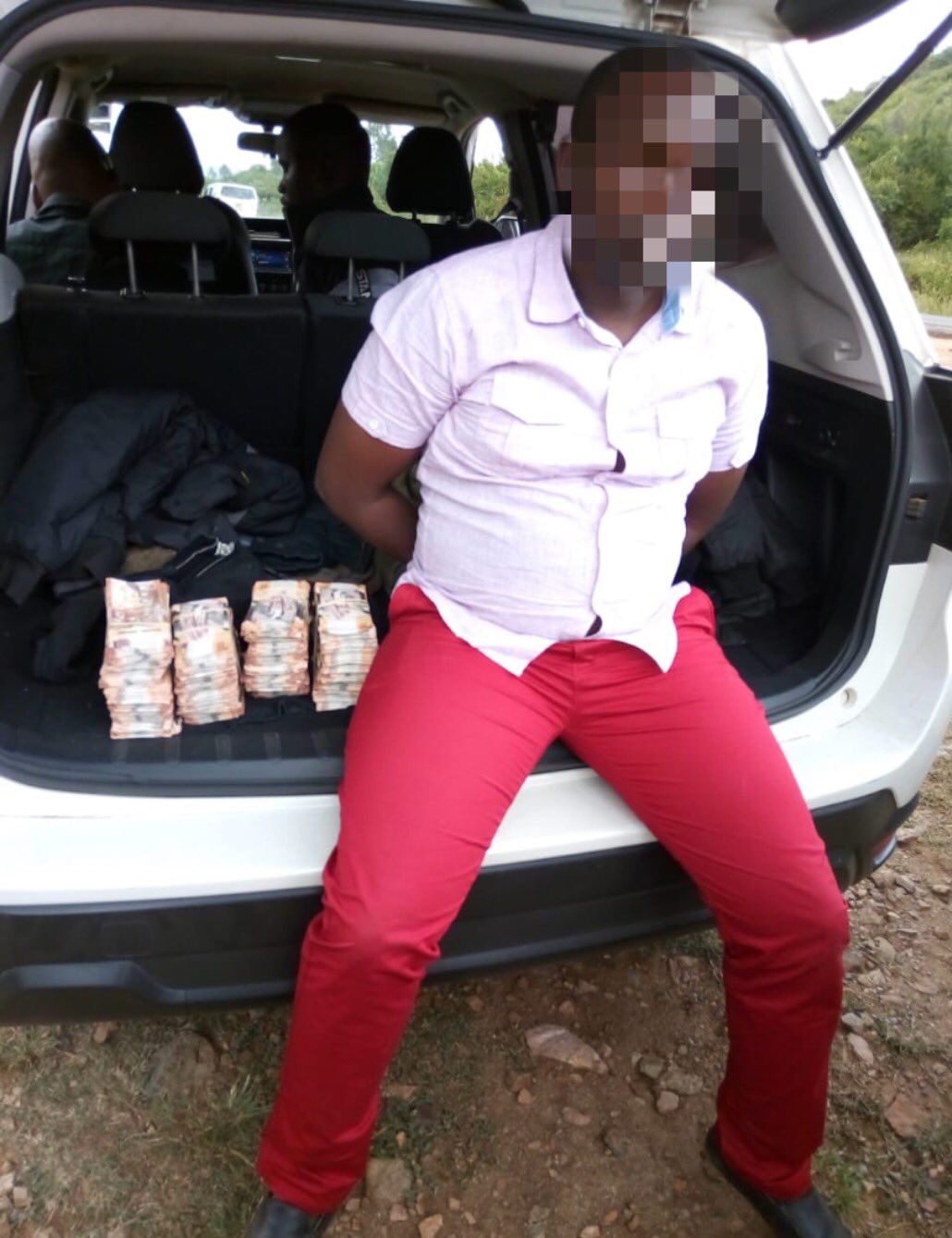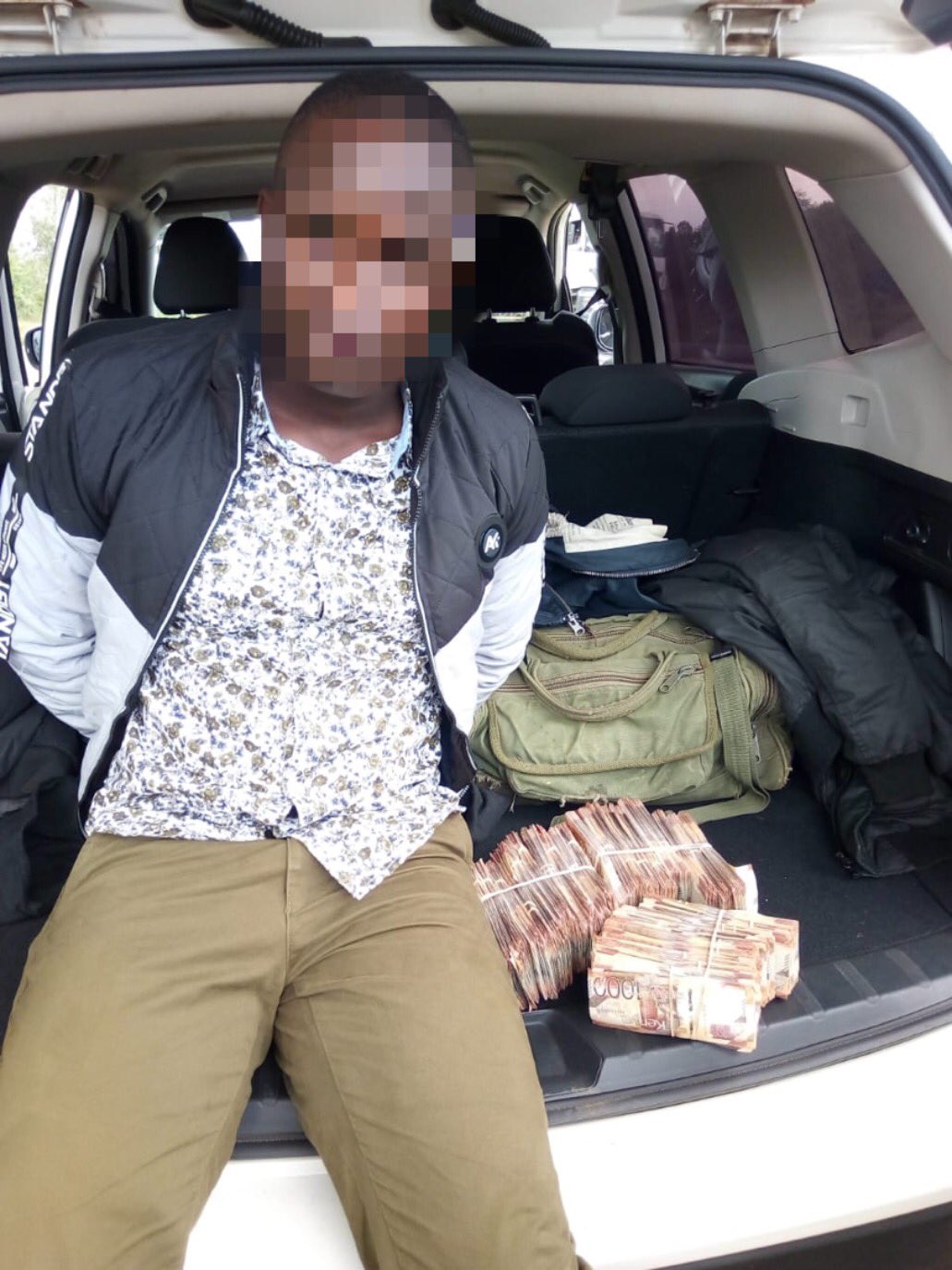 Detectives investigating the matter have established-& the suspect confirmed that the Subaru Forester was bought on the same day of the Heist using the stolen Money. The two suspects were planning to travel to
#Uganda
with the Cash. They are in our custody awaiting arraignment.
-----------------------------------------------------------
Police: How phones linked suspects to Sh72 million heist
Detectives last Friday established the phone numbers of suspects in the Sh72 million heist through a process called triangulation.
They identified all phones that were at the scene of the crime and established that the numbers of the three suspects went in the same direction from the scene of the crime in Nairobi West.
The phones were later switched off at the Thogoto forest in Kiambu county where the clue helped the officers find thirteen empty cash boxes and a G4S jacket.
The scattered boxes belonged to Standard Chartered, Kenya Commercial Bank (KCB), Stanbic Bank and Barclays Bank were chanced upon by a local who notified Kikuyu Police Station command.
Other items found in the forest were a mobile phone, an Itel model, a sim card serial number 89254021104175661927 and a black G4S jacket.
"During this time the detectives were also establishing contacts of relatives and friends that frequently used to call the suspects numbers," an officer privy to the investigations told the Star.
"We then started looking for strange numbers that called relatives and friends. We traced the numbers and how we ended up with the suspects," he said.
The robbers on the run are believed to be part of a larger plot involving insiders who schemed a smooth getaway plan.
"The detectives are in hot pursuit of the other criminals who are on the run to face Justice. The three arrested suspects are in lawful custody as further investigations are ongoing," added the DCI.
Detectives from SCPCU have arrested Administration Police Constable Chris Ayienda Machogu and recovered Sh4 million.
"Further interrogation led detectives to his accomplice Kenya Police Service Constable Vincent Owuor in whose house at Kendu Bay Sh3 million and vehicle were recovered," the DCI said.
Both cops were planning to travel to Uganda with the cash before being arrested.
NEWS
4 DAYS AGO
The detectives have also summoned senior G4S managers from the security and dispatch departments for interrogation at Lang'ata Police Station.
Police also want to establish the actual amount stolen since the money is always insured to deter the possibility of a fraudulent insurance claim.
The suspects had picked the colossal amount of cash in various denominations from the G4S go-down at G4S headquarters along Witu Road in Industrial Area.
In 2010, Cooperative Bank lost of Ksh80 million from the headquarters in Nairobi after people posing as a cash-in-transit crew from G4S, went to the bank headquarters and walked away with the cash that was due for collection.
However, the High Court last year only sentenced one suspect after being found guilty and acquitted thirteen for lack of evidence.
The heist was the sixth in a series of thefts that targeted local banks, leading to a loss of almost Sh500 million.
Those acquitted included five former top employees of Co-Operative Bank while a former police officer, Collins Akoth Atula, who was found with Sh1.25 million was sentenced to four years in jail.
STAR COMMUNITY POLICY AND PARTICIPATION GUIDELINES
Clues helped the officers find thirteen empty cash boxes and a G4S jacket in Thogoto.
www.the-star.co.ke
-------------------------------------------------
Funzo la siku, ukiwa unapanga kufanya uhalifu wa aina hii, Acha simu nyumbani!!!!! Simu yako hua ina exchange data na mtandao wa simu saa zote, mlingoti wa simu ulio karibu nawe hua una rekodi number za simu ambazo zinapokea mtandao kupitia huo mlingoti....
Kwa mfano, ukiwa unatembea mtaani alafu wezi watokee na wajaribu kukuibia, wewe utoe kisu na uue hao wezi na ukimbie, polisi wa CID wakiitwa, wana uwezo wa ku triangulate na kuangalia ni simu gani zilikua eneo hilo jana saa nne usiku, Polisi wakishajua numbari zote zilizokua hapo, wanaweza kukufwata nyumbani kwako na kesi iendelee kutoka hapo.
Changamoto kuu limekua ni kwamba hawa CID hua si wengi, wako kama 2,000 kenya nzima, lakini hilo lita change hivi karibuni kwani bajeti iliongezwa ili kuwe na DCI office kila County, tena watakua na hadi forensic lab ya kufanya upelezi kutumia finger printing, DNA.. etc