We are in a generation where everyone is rushing to get one thing or another. No one is ready to be patient enough to learn to climb the ladder of success from the scratch. We are all in the "jet age" and "fast foods" era where everyone wants it quick, fast and hot.
Most of us have practically lost the virtue of patience and mentorship. This has created confusion, panic and trouble in the world of today. Some things in our life shouldn't be rushed but taken bit by bit and below are 7 of them...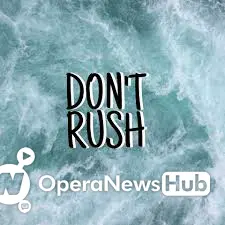 1. Building a Business: Having a great business idea is wonderful but that doesn't mean you will have a great business. Are you willing to stick through in turbulent times to see that your business is fully developed and doing well? Have you learnt enough of your business? Do you know what and what is required for the proposed business to work? All these questions and more should be answered properly before you ever think of opening a business.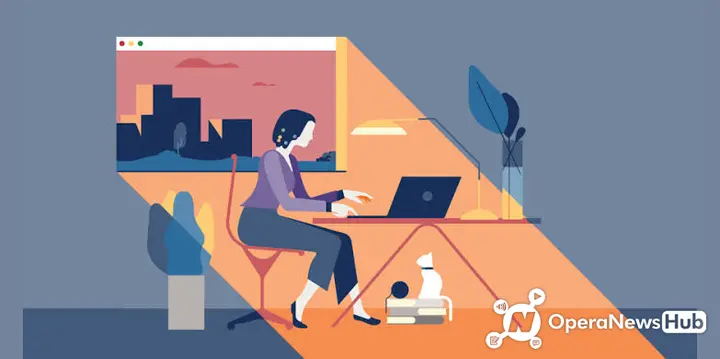 2. Marriage: This is a sensitive one that you should never joke with if you need peace of mind for the rest of your life. Marriage goes beyond age, money, fame, popularity and beauty. It takes time to really know and understand a person before asking the person out for a relationship or marriage.
If your partner doesn't change before marriage, chances that he or she will later change is very slim. Remember if you rush into marriage, you will surely rush out of it. Take your time to get married. It's not something to be rushed!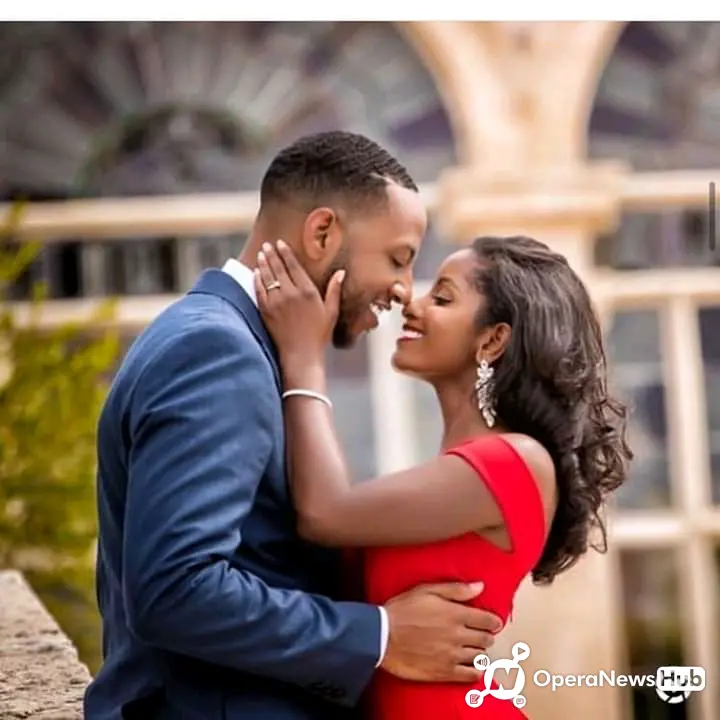 3. Large Financial Commitments: This is where financial shrewdness is needed as a person who wants to be wealthy. Don't be impulsive when it comes to spending money and be very careful when investing huge sums of money.
4. Relocation: Wisdom demands that you don't wake up one day and wants to relocate to another house, place or city. It should be carefully pondered on and strategically carried out.
Don't just move out or relocate because you feel like it. Make specific plans and arrangements before relocation. Make sure you have a survival plan in place before going through this process.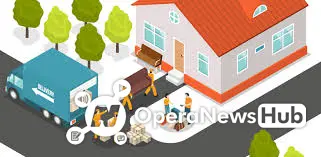 5. Making a Promise: Don't be haste in making promises you are sure you can't keep. Breaking promises is a dent on someone's personality or integrity.
6. Accepting a New Role at Work: This might be a tempting one. No one wants to reject a new role at work especially if it's a promotion with a good pay raise. Before you accept any new role, you need to go through it by considering various options. Is this the best role for you? Is the role in sync with your vision, purpose and mission in life? Is the role relevant to your life's goals and aspirations?
7. Making your Relationship Public: Never do it if your relationship is still starting. Don't let the public know about your relationship until it's time. Take it slowly or else it will choke you along the way. Don't involve too many third parties into your new relationship. Very important to avoid stories that touches.
All these 7 things above should be taken slowly and carefully for you to have the best life you deserve. Don't be in such a rush to reach the goal before you are ready. Put your heart into a goal but don't rush- good things take time.
Feel free to comment on this article.