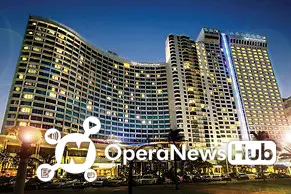 Are you a tourist or you simply want to satisfy your curiosity in the world of Africa's hospitality? You definitely need to be abreast of all the big names in the industry in terms of extravagance within the Africa continent.
Today, it's my pleasure to introduce to you the top 10 largest hotels in the Africa continent. These hotels are not just the largest according to the number of rooms they also among the most prestigious centers of African hospitality
10. Grand Hotel Kinshasa (Kinshasa, Congo Dr)–422 rooms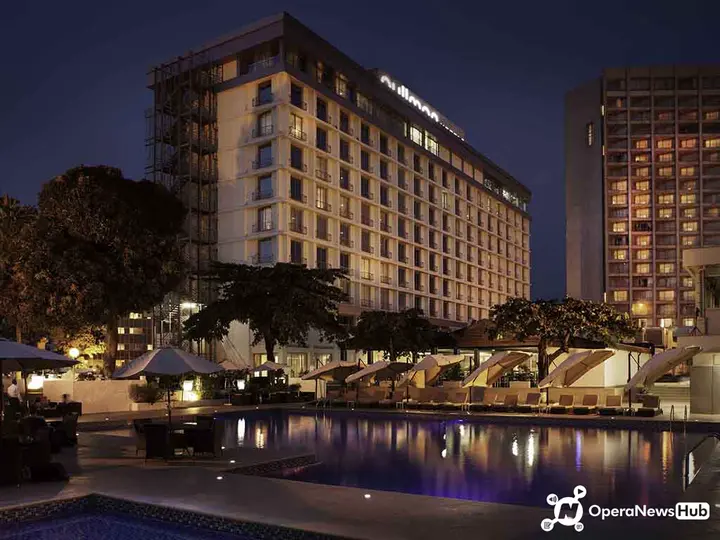 This Kinshasa hotel is currently the 10th biggest hotel in Africa with a total of 422 luxurious, modern rooms and suites, equipped with air conditioning, a private bathroom and a flat-screen TV with satellite channels.
The 5-star Pullman Kinshasa Grand Hotel is located in the Gombe area of the city of Kinshasa. It offers an outdoor pool, fitness center, free WiFi, spa, a Tennis court, Golf course, and several other world-class facilities.
The hotel has 3 restaurants and bars, serving international, gourmet, and Mediterranean cuisine.
9. Garden Court Sandton City (Johannesburg, South Africa)– 444 rooms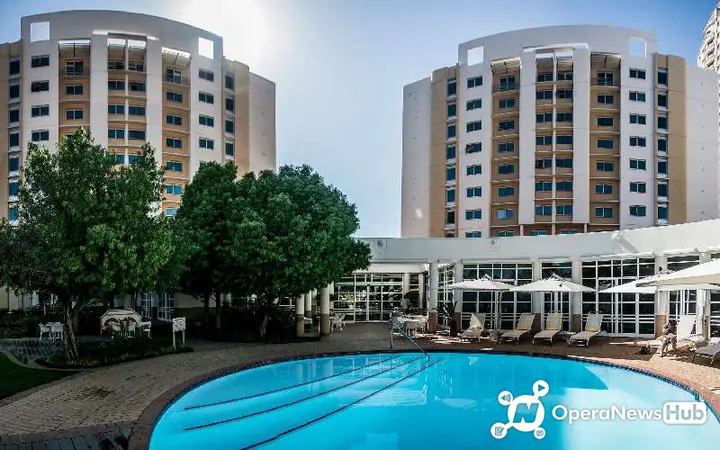 The metro chic styling and modern technology make the 444 room Garden Court hotel an ideal destination for both business travelers and vacationers.
This Garden Court Hotel Sandton City is located in the exclusive area of Sandton and provides guests with easy access to areas such as; Sandton Central Business District, Sandton City, and Nelson Mandela Square shopping centers, the Sandton Convention Center, and the Gautrain Station.
The stylishly designed air-conditioned rooms at the Garden Court Sandton City are all equipped with modern amenities, including flat-screen TV with satellite channels, a work desk, and a tea/coffee maker.
Customers have access to a fitness center, Golf course, and an Outdoor pool. WiFi is also available throughout the hotel.
8. ArabellaSheraton Grand Hotel (Cape Town, South Africa) – 483 rooms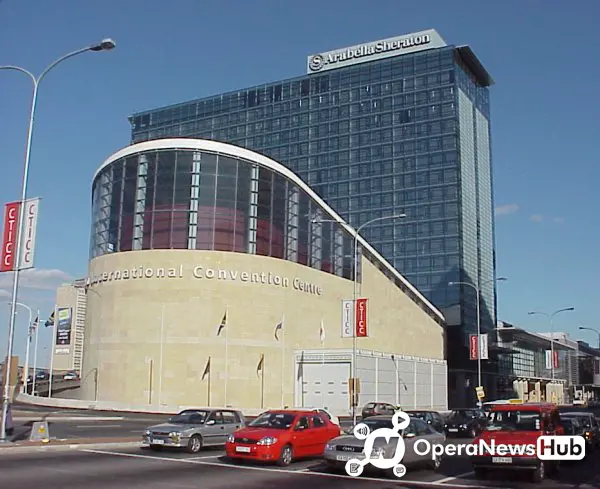 This Cape Town's most vibrant five-star hotel boasts panoramic views of Table Mountain, the V&A Waterfront, and Table Bay.
The hotel is equipped with the state of the heart facilities to satisfy the taste of international travelers.
7. Sheraton Abuja Hotel & Towers (Abuja, Nigeria) – 540 rooms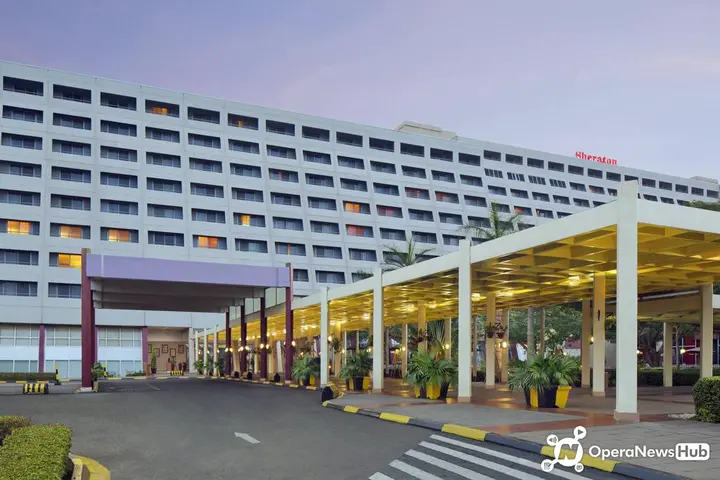 This high-end hotel that boasts of an Italian restaurant, tennis courts, pub and outdoor pool with bars is located in the Federal Capital, Abuja.
You will enjoy the great meals served in their top-notch restaurants. There are also numerous world-class conference rooms to meet your business needs.
6. Southern Sun Waterfront (Cape Town, South Africa) – 546 rooms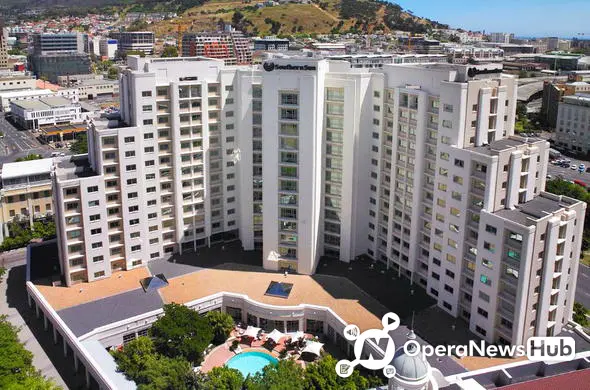 This hotel is in the center of Cape Town, just over 500m from the Table Mountain Aerial Cableway and around 6.4 km from Clifton Beach. It features a fitness center, free WiFi, Golf course, spa, and a splash pool. All of the spacious rooms are fully air-conditioned.

5. Eko Hotel & Suites (Lagos, Nigeria) – 604 rooms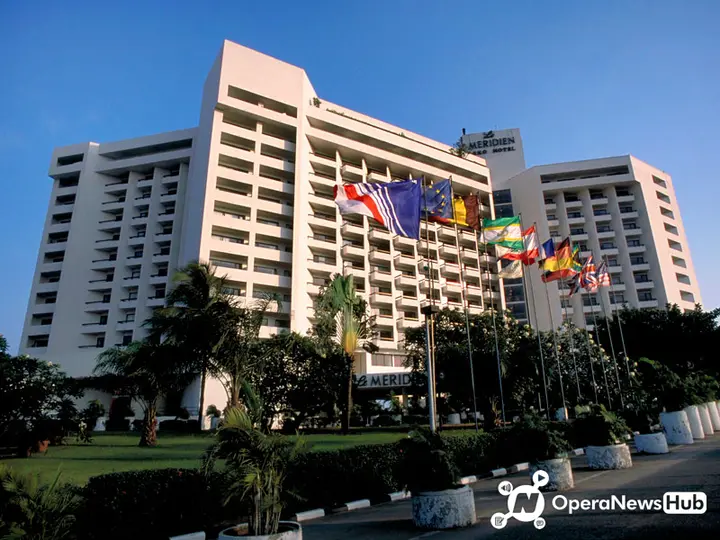 Offering an outdoor pool, barbecue and children's playground, Eko Hotels Limited stands as the 5th biggest hotel in Africa with a total of 604 rooms and suites.
Eko Hotels & Suites has the largest Convention Centre in Nigeria. The hotel also offers free WiFi for all customers. The hotel is located at Plot 1415 Adetokunbo Ademola Street, PMB 12724, Victoria Island, Lagos, Nigeria.
4. Transcorp Hilton Abuja Hotel (Abuja, Nigeria) – 670 rooms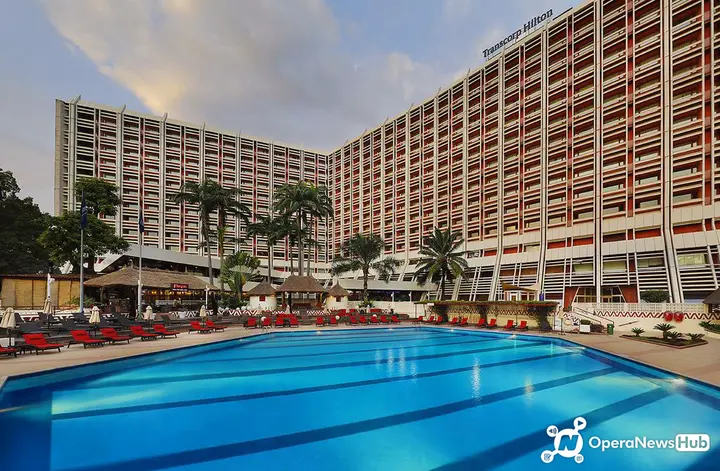 Whenever you visit the capital city of Nigeria, you surely want to pay a visit to Transcorp Hilton. A world-class hotel that boasts six restaurants and a piano bar. The hotel also boasts a tennis court and an outdoor pool.
Inside the hotel, you have a mind-blowing view of the majestic mountains. All the rooms are ensuite with Air conditioners, flat screen Tv set where you can watch your favorite satellite channels.
Transcorp Hilton is located within the business hub of the Capital at 1 Aguiyi Ironsi Street, Maitama Abuja, Nigeria.
3.Southern Sun Elangeni (Durban, South Africa) – 734 rooms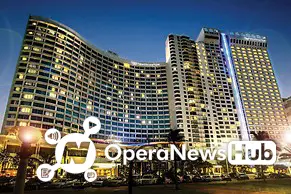 Southern Sun Elangeni & Maharani is a landmark hotel in Durban with the best choice of rooms and suites. Located just 656 feet from the beach, along Durban's Golden Mile, Southern Sun Elangeni & Maharani overlooks the Indian Ocean.
The hotel features free WiFi, Spa, Fitness Centre, Underground parking, 3 heated swimming pools, Business Centre, Self-service workstation, and Conferencing facilities.

2. Hotel Ivoire (Abidjan, Cote D'Ivoire) – 750 rooms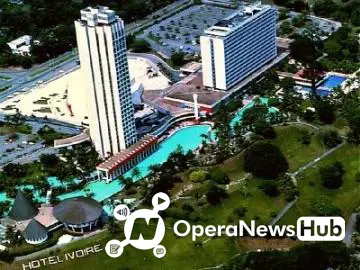 This is the second-largest hotel on the whole of Africa Continent with 750 world classrooms and suites. In this 5-star international hotel in Abidjan, Sofitel combines French luxury with African charm.
Overlooking the Ebrié Lagoon, this hotel boast of several swimming pools with 4 restaurants and 5 bars. Free WiFi is also available for all visitors.
1. Skylight Hotel (Ethiopia)– 1000 rooms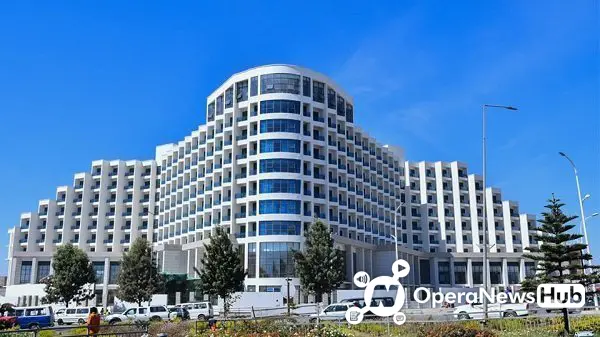 The Ethiopian Skylight hotel opened initially with 375 rooms but is now going through the second phase of construction. At the end of construction, there will be a room capacity of 1,000 becoming the biggest hotel in the whole of Africa. Ethiopian Skylight Hotel is located at the heart of Addis Ababa, Ethiopia.
Speak your mind, which of these hotels above have you been to and what can you say about them?