Feb 11, 2007
101,756
2,000
Fake news story prompts Pakistan to issue nuclear warning to Israel
Defence minister reminds Israel on Twitter that 'Pakistan is a nuclear state too' after fake story says Israel had threatened to destroy Pakistan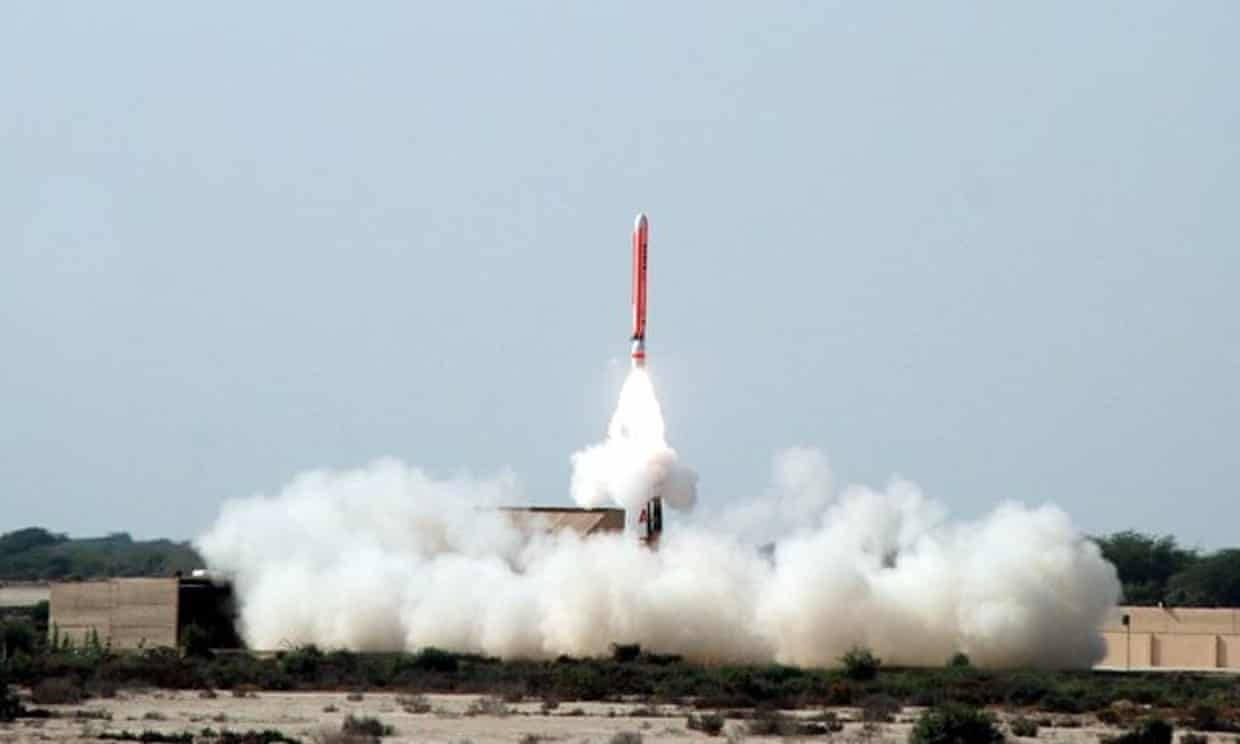 Pakistan became a nuclear power in 1998. Photograph: Inter Services Public Relations/HO/EPA
Emma Graham-Harrison
Sunday 25 December 2016 22.35 GMT Last modified on Monday 26 December 2016 14.23 GMT
A
fake news
story has touched off a Twitter confrontation between nuclear powers Pakistan and Israel.
The exchange took place following the publication of a fake story headlined "Israeli Defense Minister: If
Pakistan
send ground troops to Syria on any pretext, we will destroy this country with a nuclear attack".
The story appeared on 20 December on the site AWD News.
In an apparent response to the story, Pakistan's defence minister Khawaja Mohammad Asif sent a warning to Israel on
Twitter
that "Pakistan is a nuclear state too."
Israel's defense ministry tweeted back on Saturday, saying the original story was "totally fictitious."
AWD has been identified by fact-checking organisations as a fake news site.
Israel
maintains a policy of nuclear ambiguity, neither confirming nor denying the existence of an arsenal but is widely believed to have its own nuclear weapons. Pakistan became a nuclear power in 1998. The countries have no diplomatic ties.
There was no immediate reaction from Pakistan to Israel's response.
Earlier this month a fake news story about a child abuse ring
prompted a gunman to fire shots inside a pizza restaurant
in Washington.
Associated Press contributed to this report