Feb 11, 2007
102,071
2,000
Sir Ivan Rogers says negotiating experience is in 'short supply' and that politicians disliked his warnings of pitfalls in his resignation email
Ambassador to EU quits and warns staff over 'muddled thinking'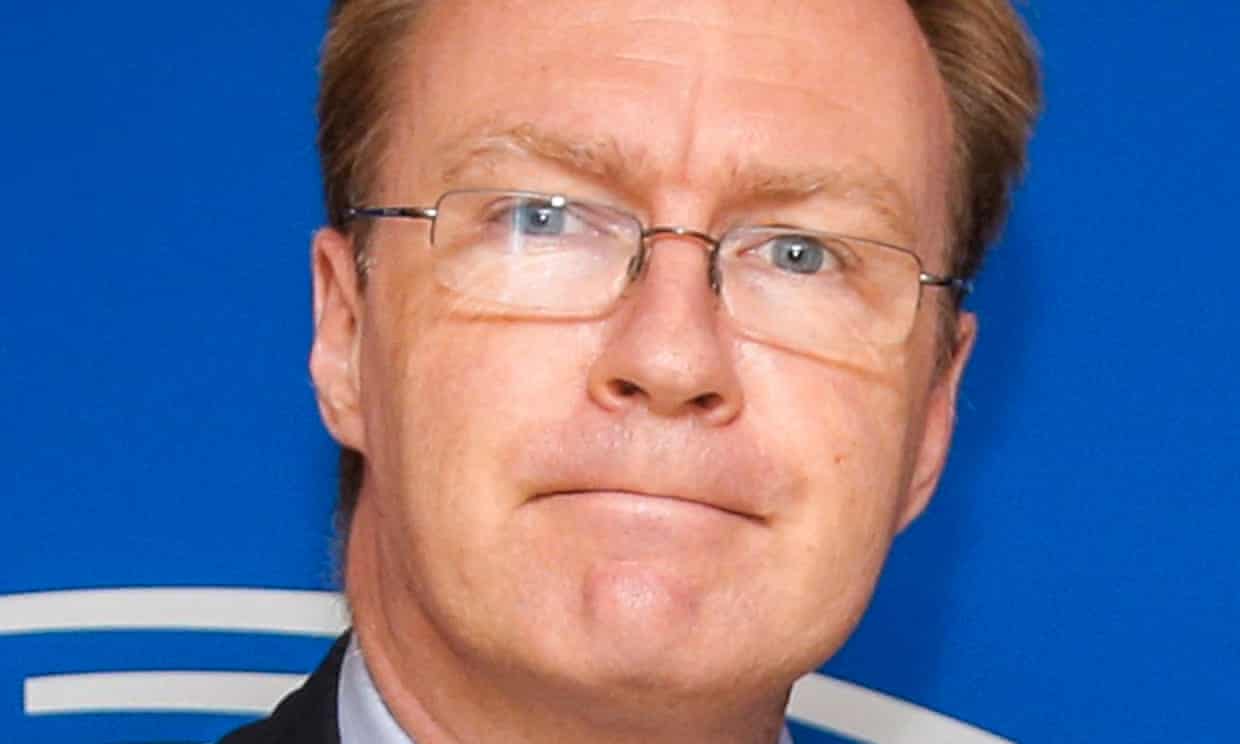 Sir Ivan Rogers is regarded as one of the UK's most experienced EU diplomats. Photograph: Thierry Roge/European Union handout/EPA
Jessica Elgot
,
Patrick Wintour
and
Peter Walker
Tuesday 3 January 2017 23.44 GMT First published on Tuesday 3 January 2017 13.28 GMT
Comments
10,844
Britain's ambassador to the
European Union
Sir Ivan Rogers dealt a blow to the UK's Brexit negotiations by quitting and urging his fellow British civil servants in Brussels to assert their independence by challenging "ill-founded arguments and muddled thinking".
Sir Ivan Rogers
said,
in an email explaining his reasons
for his abrupt departure to the UK's Brussels diplomatic staff at UKRep, that he was leaving now to give time for his successor to take charge of the
lengthy negotiations process which starts in March
. But he also made it clear that he had been frustrated by politicians who disliked his warnings about the potential pitfalls in the Brexit process.
He also revealed that the basic structure of the UK Brexit negotiating team had not yet been resolved, let alone a negotiating strategy.
He wrote: "I hope you will continue to challenge ill-founded arguments and muddled thinking and that you will never be afraid to speak the truth to those in power. I hope that you will support each other in those difficult moments where you have to deliver messages that are disagreeable to those who need to hear them."
Rogers has been attacked by Tory sceptics for warning that it
may take as long as 10 years
for the UK to fully break from the EU. Downing Street insisted at the time that the ambassador had been communicating the views of some European leaders, rather than giving his own assessment. He has also been repeatedly criticised for setting out how other EU leaders view the Brexit process.
He wrote to staff: "I hope that you will continue to be interested in the views of others, even where you disagree with them, and in understanding why others act and think in the way that they do."
Rogers also defended the importance of the UK's civil service knowledge in Brussels in his resignation email, saying: "In any negotiation which addresses the new relationship, the technical expertise, the detailed knowledge of positions on the other side of the table – and the reasons for them, and the divisions amongst them – and the negotiating experience and savvy that the people in this building bring, make it essential for all parts of UKRep to be centrally involved in the negotiations if the UK is to achieve the best possible outcomes."
Implying that civil servants or politicians in London were trying to take over the Brexit talks, and the structure of the UK negotiating team needs "rapid resolution", he said "multilateral negotiating experience is in short supply in Whitehall, and that is not the case in the [European] Commission or in the Council".
He said "senior ministers, who will decide on our positions, issue by issue, also need from you detailed, unvarnished – even where this is uncomfortable – and nuanced understanding of the views, interests and incentives of the other 27".
Rogers' departure so close to the start of Brexit negotiations amounted to a "wilful and total destruction of EU expertise", according to the former top civil servant at the Treasury.
In an unusually candid intervention, Lord MacPherson, who was permanent secretary from 2005 until last year, said Rogers' decision was a huge loss and that he was the latest in a string of EU experts to be frozen out, describing the decision as "amateurish".
MacPherson also cited Rogers' predecessor Jon Cunliffe and Tom Scholar, previously the prime minister's adviser on European issues who is now permanent secretary at the Treasury. His warning appears to reflect a Treasury concern that Theresa May is under pressure from Tory Eurosceptics to abandon hopes of trying to negotiate access to the profitable EU single market, even on a temporary basis.
There have been disputes across Whitehall about whether the UK can afford a so-called hard Brexit.
The Foreign Office played down the implications of the resignation, saying Rogers had been due to leave in November and that he had merely "resigned a few months early".
"Sir Ivan has taken this decision now to enable a successor to be appointed before the UK invokes article 50 by the end of March," a spokeswoman said.
But Rogers has known since October that he was due to leave his Brussels post before the talks are due to end in 2019, raising questions about why he was given a vital role in preparing for the negotiations in the first place.