If you as a man has a woman who have these 7 qualities, never let her Go.
Men are amazing and the fact is that a good man must always want the right women. Because they love Good things... Everything Good Good Good. The fact is that if you are a man, you will just always want the right woman with the Good qualities.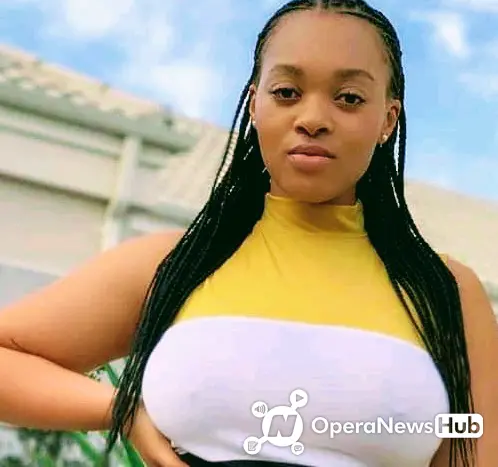 1. She must be God fearing
Just like it is said and written, the beginning of knowledge is the fear of God... Therefore, a woman who doesn't have knowledge, the fear of the Lord may perish, because his people are distroy not because of Satan, but because of lack of Knowledge. Marry a God fearing woman and never leave her, because you surely do have the right person.
PLEASE NUMBER 1 IS VERY IMPORTANT FOR YOUR LIVES.
2. She isn't a woman of Grudge that is she doesn't keep grudges
Now therefore I begin with my explanation that a woman who keeps grudges may not really go far with you but take you back... Holding grudges is actually holding something behind, when you actually do have something just in front of you to achieve... It is surely do a truth that grudges don't really make people go far in life. Please if you have a woman who doesn't keep grudges, don't leave her, it's very important.
3. A woman who Sharpens you
The Bible says IRON Sharpeneth IRON , therefore a woman who isn't an IRON woman can not sharpen your IRON, simple because to be an IRON Woman is to be a woman of Faith. To be a woman who believes in the things hoped for...
This is very important because there's a actually not future without Faith FOR THE FUTURE... You can not live above your Faith level which is true... Your woman must be a woman of Faith ... An IRON WOMAN.
PLEASE NUMBER THREE IS VERY IMPORTANT FOR YOUR FUTURE SAKE.
4. A Woman that has No pride
Pride is one of the importants factors that we need to look into... Is truth that God elbows the proud that is He resist the Proud... When ever you try to be proud he resist you, and you will actually think someone actually laid a curse on you... Please Share this article for others to read, because it is a very important article that deals with marriage homes and Love life Today, your home may not be Able to Grow if Your woman has Pride ...
Although it isn't always easy to examine whether a person have pride or not , but here's the scope.
Women with pride actually have these manners.
I) They actually think too big about themselves, it's so have for them not to express themselves as "I"... As a matter of fact, the word "I" is actually a pridish word which people don't really know...
ii) She hardly tends to say "i am sorry to you" if you see this kind of a woman... I'd advice you run for your life... Although they are other factors to tell if a woman have pride, but these two listed below should give you a clib about pride.
5. A woman who doesn't Nag
It's very true that most women nag, it is preferable you find and humble woman who doesn't Nag and Never leave her alone... I'd advice to everyone reading this RightNow that we should Never leave a woman who doesn't Nag.
6. A woman who takes your Advice...
The way you want you woman to be is the way your advice her to be, the truth is that if you have not been couching your woman, then you have not been giving her insights of how you want her to be...
A man's instructions to his woman is what he pictures his woman to be.
I have a quote to give the women overhere...
Be happy as a woman if your man gives you an advice, but if his advice question the will of God, don't do it... Instead Resist and Talk to him on what is right.
But let's not go outside the topic, the truth is that you must follow what he ask you to do. So if you as a man has a woman who have these quality, never let her Go.
7. A woman who takes you as A husband(A Master of the house)
The truth is that if any man has a woman who doesn't take him as the husband-
Husband means Master of the house, he shouldn't let her Go but explain things to her. Period.
I don't want to say anything further, I hope with these which I took my time to explain, you have gained more of the qualities of a Good woman.
Please a woman who has these 7qualities must be considered as a Wife...