Joined

Jan 30, 2008
Messages

14,702
Likes

141
Points

135
Ab-Titchaz
JF-Expert Member
14,702
141
135
Obamas To Host Governors At Whitehouse Ball
​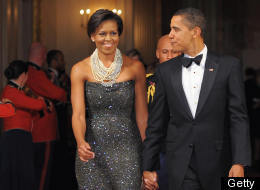 ​
WASHINGTON
-
The first family will welcome some out-of-town guests to the White House on Sunday: a gathering of the nation's governors.
President Barack Obama and first lady Michelle Obama are hosting the National Governors Association for the annual Governor's Ball. The president will offer up a toast to the gathering.
The evening event also features a performance by Grammy Award-winning singer Harry Connick Jr.
Earlier in the day, Mrs. Obama gives a group of Washington-area music students a preview of the talent set to perform at the gala.
Picha zaidi mtaletewa baadae tukishazipokea kutoka ka-nzi ketu ambako
kamo ndani ya ghafla
...