May 11, 2013
19,475
2,000
omo Kenyatta International Airport has been ranked as the 4th busiest airport in Africa, according to data from the latest Airports Council International report.
The parameters involved in coming up with the list involves comparing the total number of passenger flights, defined as passengers enplaned plus passengers deplaned, plus direct-transit passengers as per the data obtained from the Council.
There has been a surge in the number of people travelling to and from Kenya following the airports' recent upgrade, as well as the launch of the new direct flight to New York.
Recent terror attacks leading to travel warnings from various countries was mooted as a reason why the airport didn't make its way into the top three.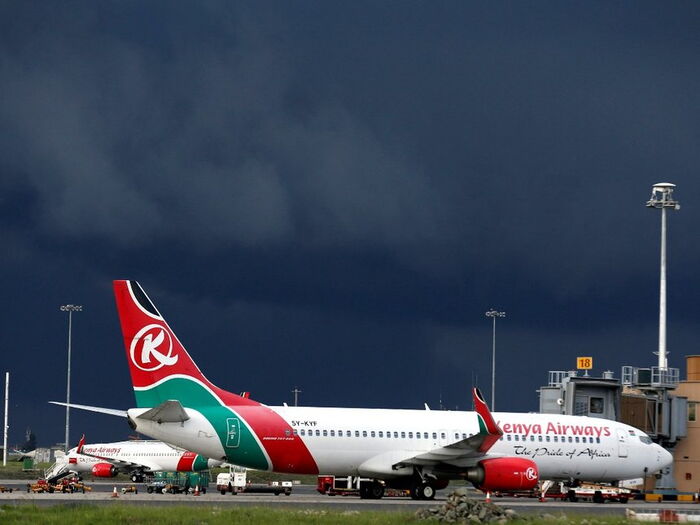 JKIA, Nairobi
JKIA, based in Nairobi, is the largest airport in Kenya. It currently handles around 126 passenger flights daily.
It services flights to 63 destinations with 32 scheduled passenger traffic airlines.
The route with the longest flight time at the airport is from Nairobi to New York, which takes about 15 hrs with a Boeing 787-8.
The route to Mombasa has the most departures, with an average of 126 flights every week, representing 14 per cent of all weekly departures.
Kenya Airways is the largest airline at the airport, with around 462 scheduled take-offs every week.
Johannesburg International (JNB) was ranked as the busiest airport in Africa handling around 281 passenger flights on average per day.
Image of a JKIA terminal
The top five are Johannesburg International Airport, South Africa, Cairo International Airport, Egypt, Bole International Airport, Ethiopia, Jomo Kenyatta International Airport, Kenya and Cape Town International Airport, South Africa.
JKIA Emerges 4th in Africa