huyu ni waziri mkuu wa Luxembourg's ameoa mwanaume halafu sisi tuige kweli ???
Luxembourg's
prime minister first EU leader to marry same-sex partner
Xavier Bettel and his partner, Gauthier Destenay, among first gay men to wed in mostly Catholic Grand Duchy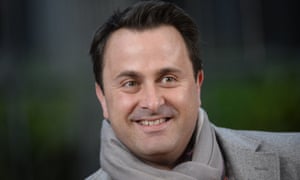 Luxembourg's prime minister is to become the first
European Union
leader – and only the second worldwide leader – to marry someone of the same sex.