Joined

Mar 14, 2008
Messages

576
Likes

44
Points

45
Sir Leem
JF-Expert Member
576
44
45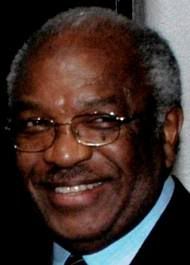 ​
Mwanasiasa Mkongwe nchini Balozi Daudi Mwakawago amefariki dunia Jijini Dar e salaam.
Mwakawago alipata kushika nyadhifa mabli mbali za Kiasiasa nchini, Ubunge Iringa Mjini, Uwaziri, Balozi wa Kudumu UN
Balozi Mwakawago amepata kushika nyadhifa mbalimbali za kisiasa na kiserikali enzi ya uhai wake, zikiwemo za kimataifa.
Amepata kuwa mbunge wa Iringa Mjini kwa miaka mingi, Waziri katika Serikali ya Awamu ya Kwanza nay a Pili pamoja na kuwa Balozi wa Kudumu wa Tanzania katika Umoja wa Mataifa kabla ya kumpisha Balozi Augustine Mahiga anayeshikilia wadhifa huo hadi sasa.
Mwakawago alizaliwa mkoani Iringa mwaka 1939 na kupata elimu katika vyuo vikuu tofauti vya ndani na nje ya nchi vikiwemo Chuo Kikuu cha Dar es Salaam, Makerere cha Uganda na Manchester cha Uingereza.
Baada ya kumaliza masomo yake Makerere, Balozi Mwakawago alikwenda kufanya kazi ya ualimu katika kilichokuwa Chuo cha Itikadi cha Chama cha Mapinduzi, Kivukoni na baadaye kuwa mkuu wa chuo hicho ambacho sasa kinaitwa Chuo cha Sayansi ya Jamii Kivukoni.
Aidha, Balozi Mwakawago amepata kushika nyadhifa kadhaa za kisiasa kwa miaka 20, akiwakilisha asasi tofauti zikiwemo za vyuo vikuu, vyama vya wafanyakazi na katika jimbo lake la uchaguzi la Iringa.
Serikalini, Balozi Mwakawago alishika nafasi mbalimbali ikiwemo ya uwaziri katika wizara mbalimbali ambazo ni Wizara ya Habari, Michezo na Utamaduni; Wizara ya Kazi; Wizara ya Utumishi, pamoja na Wizara ya Viwanda na Biashara.
Mwaka 1980 hadi 1982, Balozi Mwakawago aliteuliwa kuwa Katibu Mkuu wa CCM akichukua nafasi iliyokuwa ikishikiliwa na Paul Mhaiki (sasa marehemu), baadaye akateuliwa kuwa Balozi wa Tanzania nchini Italia kuanzia mwaka 1991 hadi 1993.
Utumishi wake haukukomea hapo, kwani mwaka 1994 hadi 2003 alikuwa Balozi wa Kudumu wa Tanzania katika Umoja wa Mataifa na baadaye akawa mwakilishi wa Umoja wa Mataifa nchini Sierra Leone kutoka mwaka 2004 hadi 2005.
Pamoja na kustaafu, Umoja wa Mataifa umekuwa ukimtumia kama mmoja wa wakufunzi wake katika kutoa mafunzo kwa viongozi wa baadaye katika umoja huo.
Aidha, amekuwa akishughulika na asasi ya kimataifa isiyokuwa ya kiserikali ya Miracle Corners of the World (MCW) yenye maskani yake nchini Marekani, ambapo kupitia asasi hiyo alikuwa akishughulikia uongozi wa vijana kidunia katika maeneo yenye matatizo ya kisiasa kama Mashariki ya Kati na katika nchi zilizopita katika migogoro ya kivita.
Balozi Mwakawago alikuwa mzalendo wa kweli, na hivi karibuni alikuwa akichangia mijadala na kuelezea kuhusu maadili ya uongozi, huku akipinga tabia ya ufisadi ya baadhi ya viongozi ambayo imeifanya serikali ionekane haifai.