Oliver Haill
Sharecast | 07 Jun, 2017 16:04 - Updated: 18:41 | | |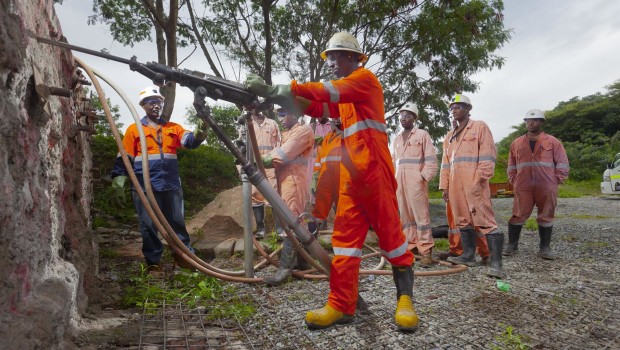 In order to resolve its dispute over gold-copper concentrate exports,
Acacia Mining
may have to pay a "potentially large" cash sum to the Tanzanian government, said broker Numis, but this makes shares a 'buy'.
After a conference call with management, Numis said it appeared likely that the report of the second committee set up by President John Magufuli, which is looking at historic economic and legal issues of concentrate exports, "will draw a similarly negative conclusion to the first report on the content of the concentrate".
The broker believes Tanzania is likely to demand for a "potentially large cash sum" and this could result in further short term share price volatility for the FTSE 250 company, which is 63.9%-owned by Toronto-based Barrick Gold.
With Acacia's and Barrick's management have chosen to remain in dialogue with the local government rather than to place pressure on the administration through placing the Bulyanhulu mine on care and maintenance, "the viability of this strategy is time limited even given the strength of the balance sheet" and the decision has "placed the burden of pain solely on the company's shareholders".
CEO Brad Gordon said it would cost $30m to shut down Bulyanhulu and $2-3m a month for care and maintenance charges.
Management have retained full year production guidance of 850koz-900koz and Numis expects a resolution so has retained its recommendation and target price of 500p, which is approximately equal to net asset value.