The 44th President of the United States had been backlashed after he claimed invading Libya and killing Gadafi who was the president of Libya was the right thing to do during his tenure as president.
We could recall that during Obama's 8 years as President, he had ordered an attack on Libya who was then the leading African country in the world and killed their president, Mohammed gadaffi which made Libya in secure.
A user on Twitter had lashed out to the former president claiming he is a waste of a black president because he had participated in the death of an African leader when he himself is an African Man.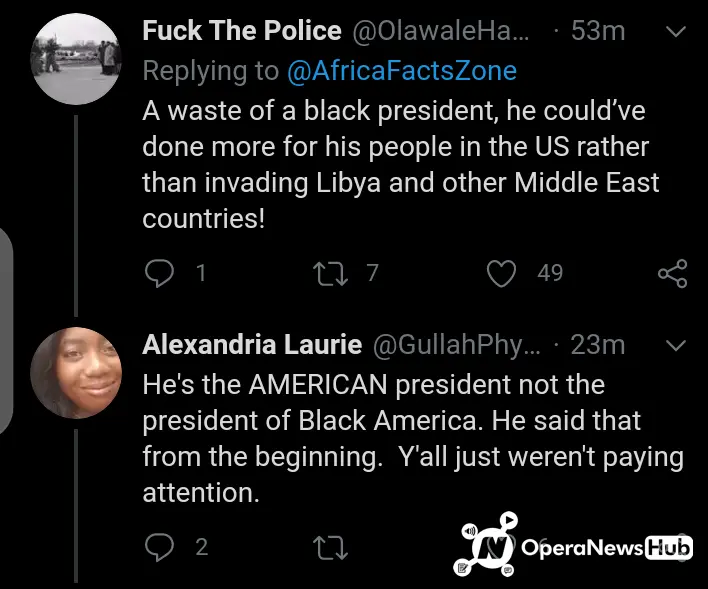 This statement was refuted by another User who claimed Obama at that time was the president of America and not just black people, so he had to do what was necessary.
But Obama Claimed that failing to prepare for the aftermath of that invasion was the mistake he had made and he is Africa Trump is about to make the same mistake.
Many Africans were sad about the invasion because as at then, libya's economy was booming under gadaffi's Reign and the Americans were scared they could gain independence away from the west.
More reactions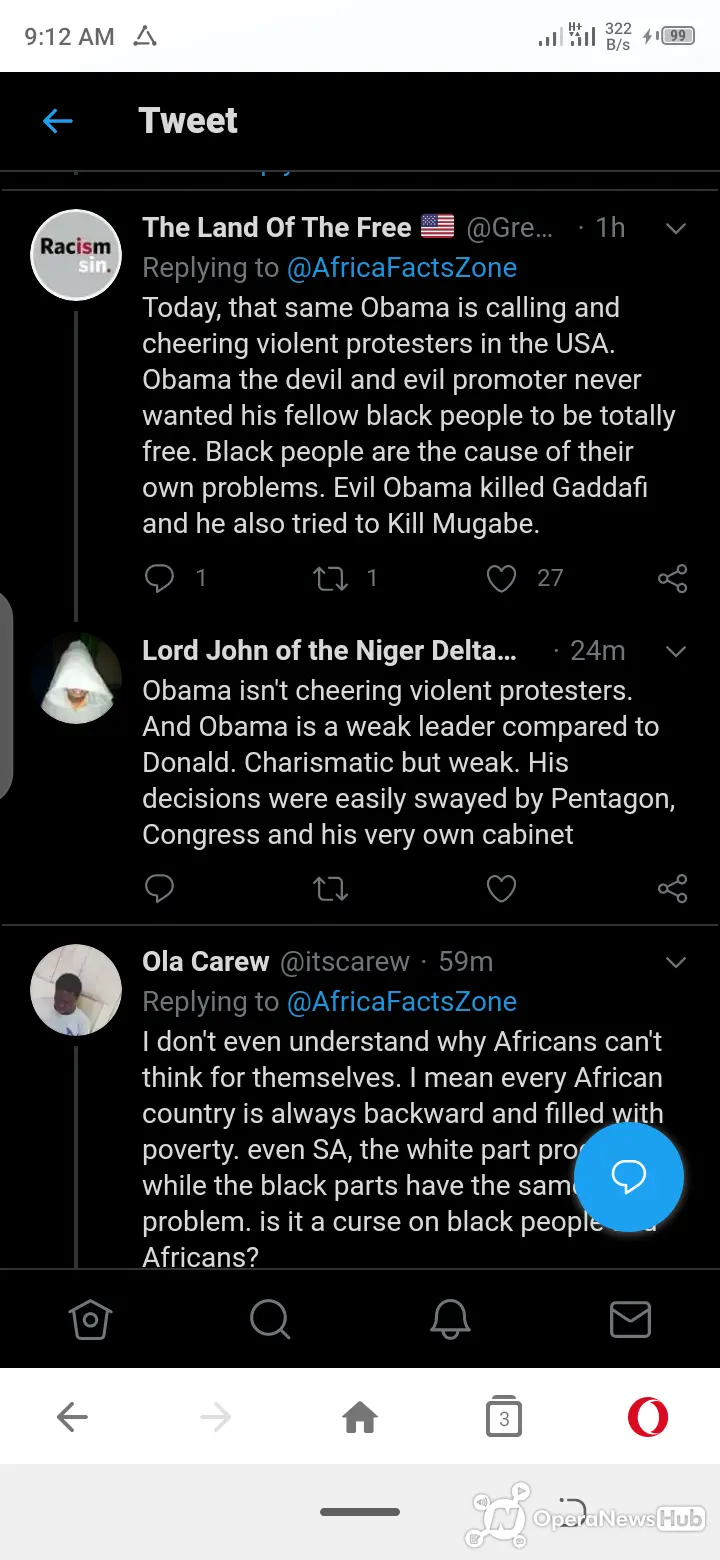 Others claimed he was under influence of the backbone of politics in the country and would have been removed from office if he had not done their biddings.